Applying Hydrophilic Coatings
Applying Hydrophilic Coatings
ISurGlide lubricious hydrophilic coatings and primers are pre-formulated and ready to use right out of the bottle. Our primers and hydrophilic coatings are most commonly applied using a dip coating procedure followed by a UV cure to bond the coating to the surface of your device.
The generalized process below applies to both our primers and hydrophilic coatings. Specific parameters vary based on the substrate and use-case but when you purchase one of our coatings we will provide detailed coating process instructions, including things like UV wavelength specifications, you may use as a basis for starting.
For more information on coating processes review our resources page and webinars. We also offer convenient services if you'd like help on determining the optimal coating process for your application.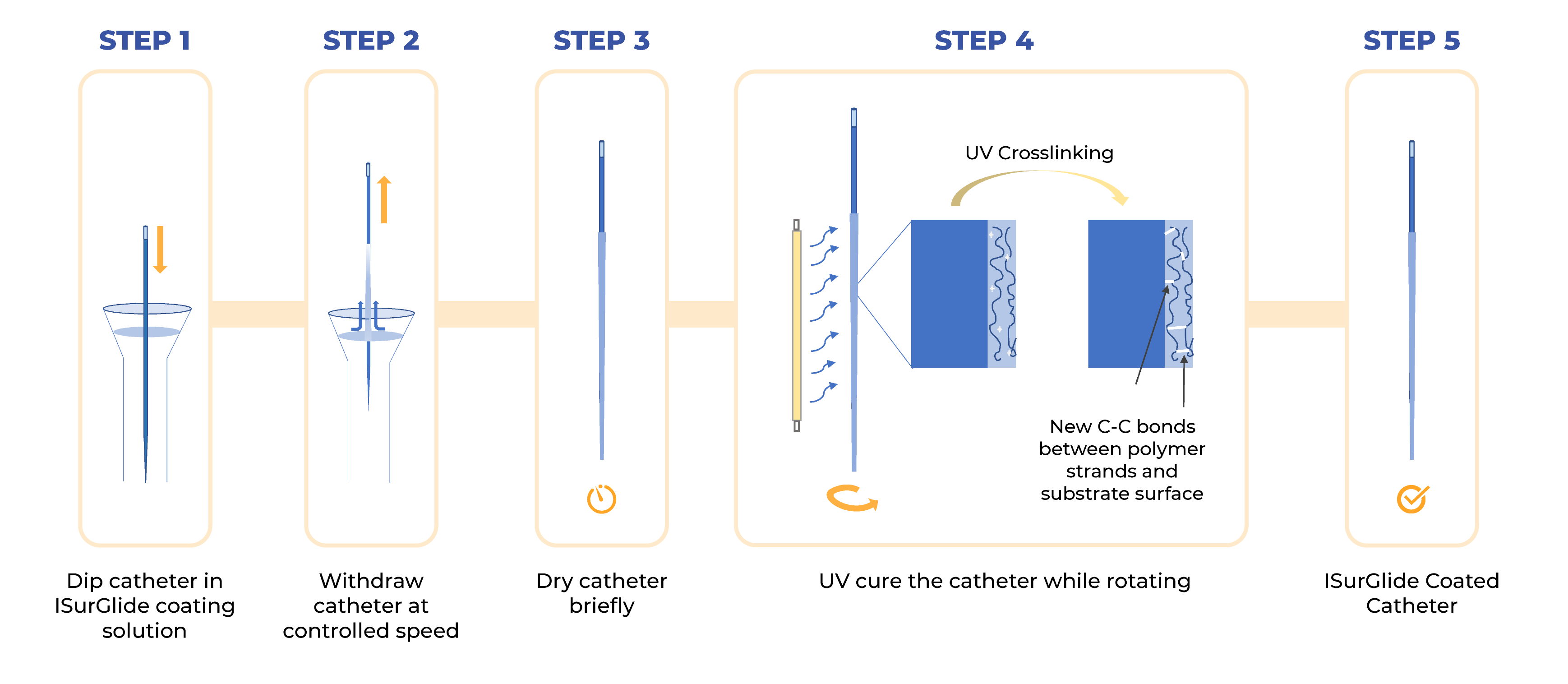 ISurTec is a technology innovator with a deep passion for identifying, creating and commercializing new methods and products that enable companies to fulfill their mission.
CONTACT
Innovative Surface Technologies, Inc.
1045 Westgate Drive Suite 100
Saint Paul, MN 55114
651-209-9757