ISurTherm is a proprietary thermoresponsive coating available on many cell culture substrates. The use of these surfaces replaces the use of trypsin for collecting cells since detachment is achieved merely by lowering the culture temperature to ambient room temperature. This eliminates the need for trypsin; hence saving on washing, labor, and time.
Applications: ISurTherm is ideally suited for the collection of viable cells with intact cell surface proteins and gap junctions without the use of digestive enzymes like trypsin or other harsh treatment.
These products may have limited availability. Please contact us for pricing and availability!
ISurTherm is available on different culture surfaces and can be optimized for cell type adherence strengths. The coating is compatible and non-cytotoxic with multiple cell lines, including mesenchymal stem cells, offering an advantage over current commercial products.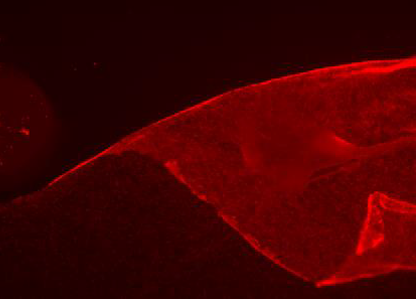 ISurTherm cell sheet release stained with Connexin-43

ISurTec is a technology innovator with a deep passion for identifying, creating and commercializing new methods and products that enable companies to fulfill their mission.
CONTACT
Innovative Surface Technologies, Inc.
1045 Westgate Drive Suite 100
Saint Paul, MN 55114
651-209-9757